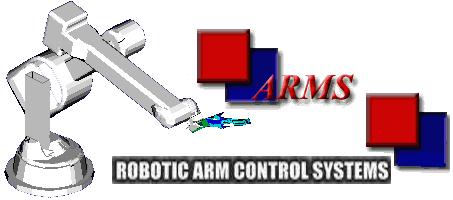 Back to Homepage
Frank N. Stein page back Frank N. Stein homepage Frank N. Stein next page
Welcome to the TRCY robotic arm page. From here we'll try to cover all things related to robotic arms. We'll focus on info, plans and ideas on how to build your own robotic arms for your robotic creations, experimentation, automation, industrial and robotic arm aids for the disabled.
Pictured here are Wally's arms. His right arm (pictured to the left) is a single gripper controlled by gear head motor that was used in powered windows. The arm is coupled to the motor's gear via steel wire which was wrapped around and taped to the gear head. This arm is for experimentation to have Wally carry objects from one room to another.

His left arm (pictured right) is hacked from a $60 robotics arm trainer kit. This arm is to experiment with tasking Wally to move tools or blocks around on a small table.

This gives Wally a wide range of tasks which he can perform; while providing me with a lot of room to experimenting with control and programming techniques. It is important to note that he does not have motors in the upper arms or shoulders. At this time I do not wish to spend time designing and working on robotic arms of a more advanced nature.

Wally is now dead at this point in time so these arms are no longer being worked with.
The Arm Trainer used in Wally's left arm can be purchased from EleKits. They sell the MOVIT and OWI kits. They sell an optional PC interface for this kit and it was selected as one of the 100 Best children's products for 1998. Product Dimensions: 5 Axes of motion, Max Length Outwards = 360 mm Max Height Upwards = 510 mm Max Lifting Capability = 130g Price: $ 69.95 (I ordered it on sale from Shaper Image $59.95) I am not using the "shoulder" joint from the kit on Wally, so I am only using 4 of the 5 motors. No controls or sensors for either arm have been installed as of yet. For more information on the Robotics Arm Trainer have a look at TRCY's Product Reports Center.
| | |
| --- | --- |
| | This is the right arm and hand of a Borg Drone robot which is also a dead and failed project. |
Grippers:
Something else that might be of interests is a .pdf file I wrote on how to add a simple servo controlled gripper to TRCY's TRaCY robot kit. You can download this file by clicking here. The document explains how to build the gripper and includes testing code suitable to run on any Basic Stamp II micro controller.
Click here for another great website with details on making a gripper and arm from Oualid Burström.